This new 17-minute video from Ducati goes into detail on how the DesertX came to life.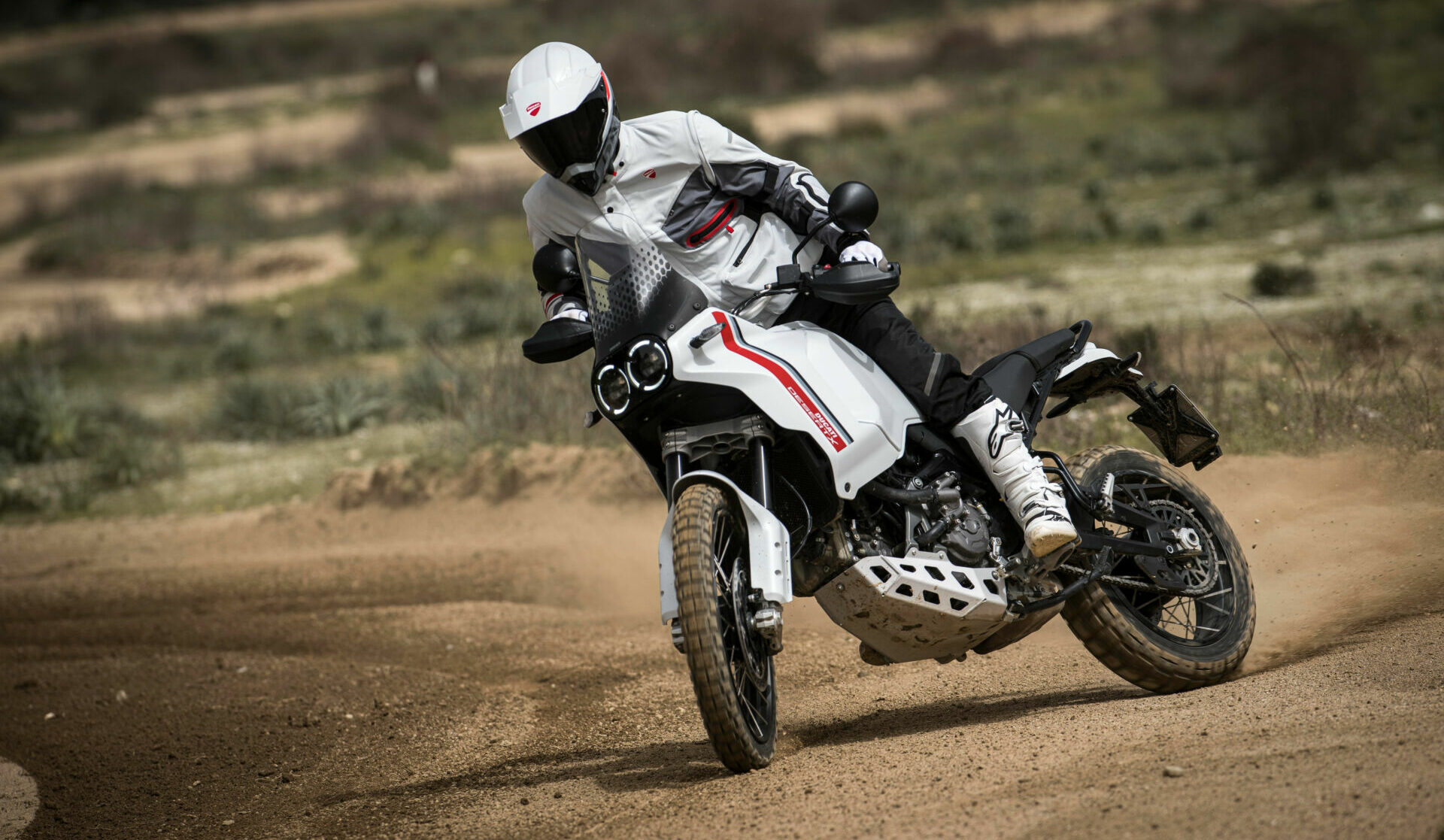 Watch the video of the making of the Ducati DesertX adventure motorcycle.

www.roadracingworld.com
The "making of" video of the new DesertX is online
Borgo Panigale (Bologna, Italy) – The "making of" video of the DesertX (direct link here) is online on Ducati's YouTube channel and social media profiles. It tells the story of the genesis of the project and the development path leading to the production of the new Ducati with 21" front wheel, created to tackle the most demanding off-road.
The video lasting about 15 minutes was shot entirely inside the Ducati factory at Borgo Panigale and features some of the people who worked most closely on the creation of the new DesertX. Product Sponsor Claudio De Angeli retraces through a series of interviews all the aspects that characterize and make this bike unique.
The design aspects are broached by the Director of the Centro Stile Ducati Andrea Ferraresi, who describes the work done to transform the concept presented in 2019 into a technologically advanced and perfectly functional project, in full Ducati style. In the interview with R&D Vehicle Director Pierluigi Zampieri, we go into the details of the technical part of a motorcycle capable of indulging the most adventurous dreams of motorcyclists by combining two souls: Ducati sportiness even on long journeys and an aptitude for the most demanding off-road.
Finally, the last part of the video addresses the subject of the development and tests of the motorcycle together with Luigi Mauro (Vehicle Testing Department Manager) and Matteo Graziani (Ducati Official Tester & winner of 58 Italian off-road titles), who talk about the long phases of on-road and off-road testing that led to the definitive version of the DesertX.
The DesertX is the most highly anticipated model of this year and will be the protagonist at the World Ducati Week 2022, scheduled from 22 to 24 July at the Misano World Circuit Marco Simoncelli (at this link you can buy tickets to participate in the event). The bike is available in all European dealerships of the Ducati network, also in a depowered 35 kW version for A2 license holders.